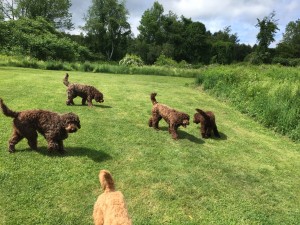 The Blue Zone!
Berkshire Hills introduces the kick off of our Workshop series! 
Our intention is to make Berkshire Hills Farm a canine "Blue Zone." A place where we  learn  to keep our dogs happy and healthy, enhance our relationships, deepen our understanding of our canine companions, and to be a place of support and resource for our beloved dogs.
WORKSHOPS
Our summer workshops were a pleasure to teach! I am looking forward to our future workshops that will start up again in 2018.
Meanwhile the rest of 2017 will be devoted to finishing my handbook, "Raising Your Australian Cobberdog, a guide to enhancing your dog's health, well being and the human-dog relationship"  
Suzanne Goodwin (Sunny) started Berkshire Hills Farm in 2004 with the focus on humane breeding practices and nurturing the human-dog bond through learning canine language. All our methods are positive and work with dog's natural instincts.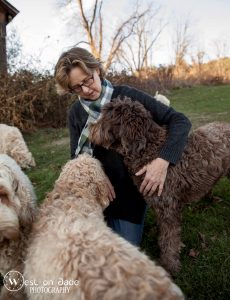 All workshops will take place at Berkshire Hills Farm
Coming in the future…"Puppy follow up,"  "Feeding your dog the ultimate diet,"  "Getting through adolescence,"  and  "Multiple dog households"