SUNNY'S new book, THE WHOLE PUPPY, A Handbook on Raising and Understanding Your Soft-Natured Companion, is out on Amazon!!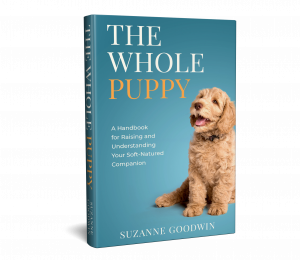 At Berkshire Hills we only breed the American Cobberdog 
In 2004, our vision was to ethically breed a dog whose best qualities included being the perfect therapy and companion dog. That meant non-shedding, allergy-friendly, and a temperament that was intelligent, affectionate, and soulful.  
Since then, we have been breeding the American Cobberdog which has been selectively bred for many generations to produce excellent temperaments and exceptional beauty. Our non-shedding puppies are consistent in looks, temperament, and coat quality.
Health is a priority for us.  Our dogs are tested for OFA hips and elbows, CERF, PRA, vWd, DM, EIC, heart, and thyroid. 
With ten generations at Berkshire Hills alone and the many generations before that in Australia we can track the health of our lines.
We are located in Haydenville, Massachusetts, nestled in the foothills of the Berkshires and surrounded by farmland, rivers, and five colleges.

  
ACC Member #501-2023
All images are strictly © 2023 Berkshire Hills American Cobberdogs