About Us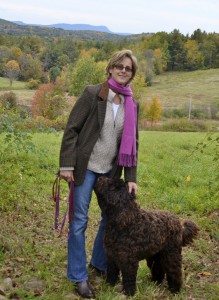 Sunny is a trained artist (RISD '81) who had a successful mural and decorative painting business in NYC until she and her family moved up to Western Massachusetts in 1999. She had always wanted to breed dogs but hadn't found a breed she could really get behind until she discovered the Australian Cobberdogs in 2002. She introduced her asthmatic and allergic sister to the breed who purchased a sweet girl from Rutland Manor in 2002. With so many choices of breeds there was NO doubt then that THIS was the breed she wanted to devote herself to.
It was hard to imagine people not being able to have a wonderful companion because of allergies!
Sunny and her family have raised many different breeds as pets, including Beagles, a Vizsla, Greyhound, Doberman, Wheaten Terrier, and a Barbet. Having raised such a variety of dogs she really saw how each breed can be so fundamentally different due to their breed purpose. Some of these same breed characteristics can make dogs difficult for new dog owners to live with. She was also concerned with how many people were developing dog allergies recently and worried this may be a big reason dogs are surrendered to shelters.
So in 2004, Berkshire Hills breeding program was born!
We are a family of animal lovers!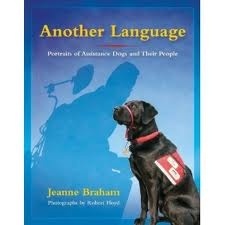 ANOTHER LANGUAGE is a beautifully written book celebrating the healing bonds between service dogs and their people. Writer, Jeanne Braham and photographer, Robert Floyd, who have both been guardians for Berkshire Hills breeding dogs, bring these stories to life in a respectful, compassionate and compelling way.
Sunny and Berkshire Hills have the honor of being included in the book in a chapter titled "Bred to Serve."