PUPPY UPDATE
For Eleanor and Paloma's puppies a little over 4 weeks have passed since they were born.
What used to be a wobble in their walk is now a confident trot, or a little hop and a jump, and what looks like a few steps to the tango.
Without their fluffy coats (which starts to come in around 5-6 weeks) they look like big chunky Lab puppies. What sweet faces on them!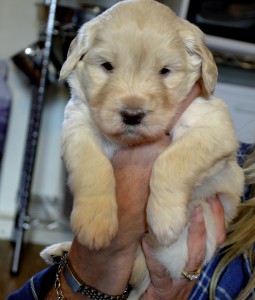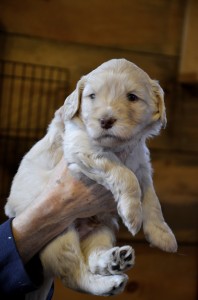 Teeth are beginning to emerge, which is helpful with their weaning, but can be a surprise when they try them out on your toes!
They are eating 3 meals a day now along with a little nursing.
We are all having so much fun with these rolly polly babies!